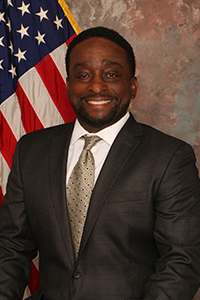 Commissioner of Building & Public Property
(847) 746-4012
richardf@zion.il.us
Richard is a native of Lake County. He spent many of his formative years living in South Carolina. He returned to Waukegan to attend high school. Richard graduated from Waukegan HS in 1997. Since that time he's worked to establish a family and a career in Information Technology.
Richard is married with 2 children. His wife Shanta, is also a graduate of Waukegan HS and his children have grown up in the Zion School Districts. They now attend ZBTHS.
The College of Lake County has served as great resource for Richard. He received his training for A+ certification. Shortly after completing training to work in computer hardware, he decided that software development was going to be a better fit. Richard took a non traditional approach into software development and has been working as a Software engineer.