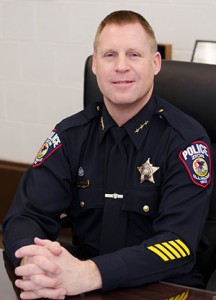 Welcome to the Zion Police Department's website and thank you for taking an interest in our department. The purpose of this website is to provide our residents and visitors information about the department, services provided and helpful links for useful information.
The Zion Police Department is committed to our primary function of ensuring safety to our city through professional service, unbiased enforcement of the laws and our strong community partnerships. Zion Police Officers perform their duties with competence, courage and compassion, treating all those we serve with respect. These men and woman in uniform are the face of our department.
If you would like to learn more about the Zion Police Department in a hands-on setting, please consider attending the Youth Police Academy. The academy will provide you with a great opportunity to see exactly what the men and woman of the Zion Police Department do. If you can commit to one evening a week for 9 weeks we will give you a first-hand experience and an opportunity to really get to know your police department.
I am honored to serve as the Chief of Police for the City of Zion and I am very appreciative of the opportunity to serve in such a professional law enforcement agency for the past 32 years.
I received my basic training at the Illinois State Police Academy in Springfield, Illinois. I have continued my education through Columbia College, Northwestern University Center for Public Safety where I attended Supervision of Police Personnel and School of Police Staff and Command. I am a graduate of the Federal Bureau of Investigation National Academy (FBINA) 240th session.
Thank you again for your interest in the Zion Police Department,
Stephen J. Dumyahn
Chief of Police
847-746-4103