"Be Alarmed" Smoke Alarm Program 
We have partnered with the Office of the Illinois State Fire Marshal and the Illinois Fire Safety Alliance, to provide and install smoke alarms for homeowners in Zion! If you are in need of a smoke alarm please contact us during normal business hours at 847-746-4036, or email us at SmokeAlarm@zion.il.us   We will then contact you to determine eligibility and set up an appointment for a Fire Department crew to visit your home and install a 10-year sealed battery smoke alarm at no cost to you!  If you rent your place of residence and do not have working smoke alarms, we still want to hear from you!  We will contact the property owner to ensure that proper warning devices are installed.
For more information about smoke detectors, please click here.
---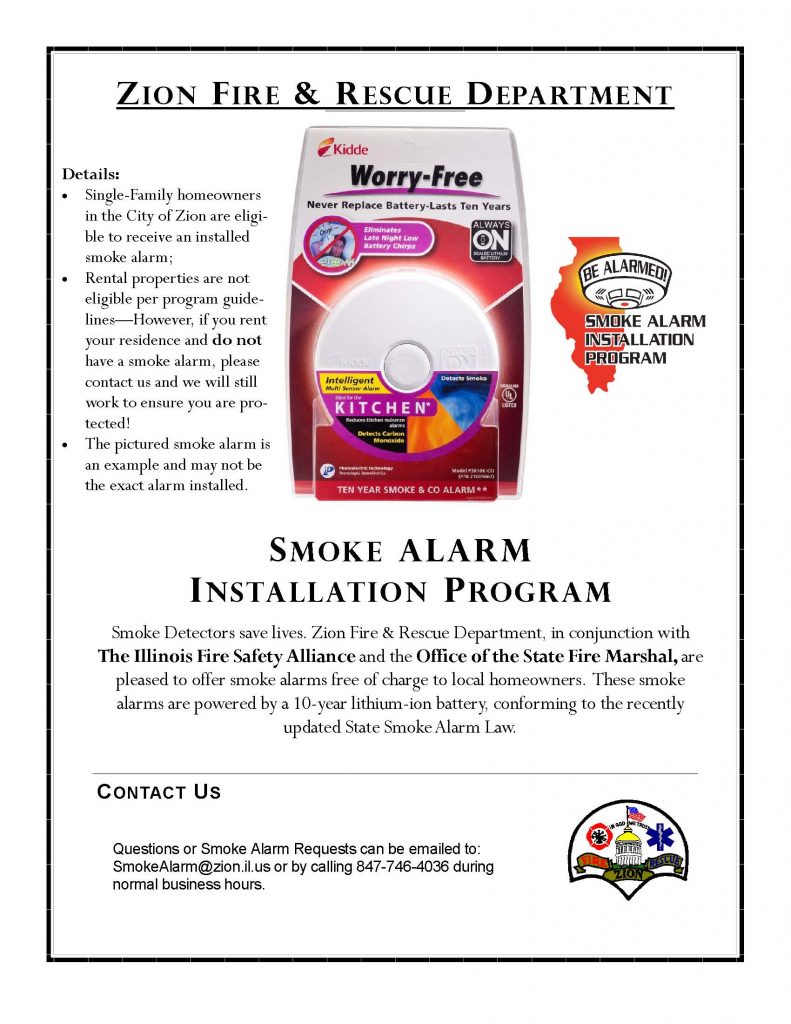 ---
---
City of Zion ISO rating drops to 4 from 5!
About ISO Ratings:
ISO's Public Protection Classification (PPCTM) Service gauges the capacity of the local fire department to respond if flames engulf a property in which your company has a financial stake… Read More