The Youth Police & Fire/Rescue Academy will be offered again in 2016.
Please check back for more info.
The class is 8 weeks long will conclude with a graduation ceremony at ZBTHS on last night.
This program is designed to acquaint youth with the different areas of law enforcement and fire/rescue.
Patrol
Investigations
Gangs & Narcotics
Juvenile Officers
SWAT
K-9
Evidence Technicians
Accident Investigations
Field Training Officers
Fire Suppression
Rescue
SCBA (Self-Contained Breathing Apparatus)
Ropes/Knots
Forcible Entry/Ventilation
EMS Operations/Patient Care/CPR
SRT (Specialized Response Teams – Dive/Hazmat/TRT)
Vehicle Familiarization
Tools
It is not necessary to be pursuing a career in Law Enforcement and Fire/Rescue to participate in the program. All Lake County students are welcome!
Qualifications:

Be at least 14 years of age
No criminal history/No referrals for felony crimes (exceptions may be considered with a referral and interview)
Lake County Adult Residents Welcome
Applications are available at the Zion Police Department and online.

Classes will be instructed by Police Officers, Civilian Staff Members of the Zion Police Department and Fire Department Personnel. Students will be involved in hands on participation with exposure to day-to-day duties for both the Zion Police Department and the Zion Fire/Rescue Department.
Upcoming Classes:

Class #003: Students will need to bring paper and a black pen to each class
Dates:

TBD

Time:
Tuesdays, 6:00 p.m. to 9:00 p.m.
Location:
Zion Police Department and Zion Fire Station 1
Graduation:
TBD
Zion Benton High School, in the South Cafeteria
1 ZB Way, Zion, IL 60099
**Note**
All applications should be returned to Lt. Velardi at the Zion Police Department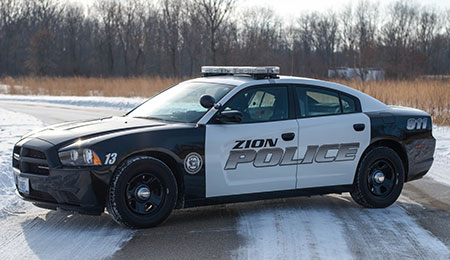 For Additional Questions Concerning Police, Contact:
Lt. Anthony Velardi
Phone: (847) 746-4105
Email: anthonyv@zion.il.us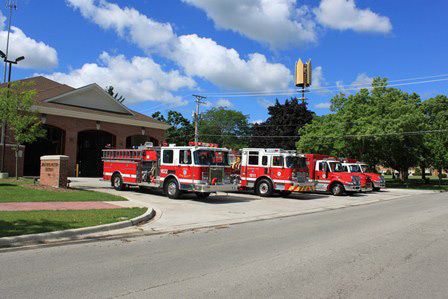 For Additional Questions Concerning Fire/Rescue, Contact:
Lieutenant Mark Klamut
Phone: (847) 746-4036
Email: markk@zion.il.us